Most Secure Disaster Recovery Site in the US
We provide superior grade data centers in Las Vegas for hosting servers, other hardware, and for receiving and transmitting important data. UnitedLayer Lag Vegas data center offers businesses and organizations high-bandwidth, low-latency connectivity to key network destinations and data sources. Secure your business-critical applications and data through a redundant backup power, redundant climate control, redundant backbone connections, and unlimited available bandwidth.
UnitedLayer Las Vegas North Data Center in USA has total 111,000 sqft of floor space and has access to 1.44 MW of power supply. There are 11 data center locations within 50 miles of this facility and is equipped with N+1 power and cooling redundancy as well as premium network connectivity.
It provides 9 MW critical load UPS capacity; Distributed Redundant 4:3 UPS; 100 Gbps network backbone, scalable to 400 Gbps; and 4-zone security access. UnitedLayer Las Vegas data center facility offers Layer 2 access to 80 on-net carriers, proactive Layer 3 and Layer 4 distributed denial of service protection and a 100% network and bandwidth uptime commitment.
HIGH-PERFORMANCE GUARANTEED
UnitedLayer Las Vegas Data Center has 4-zone security access, 100% SLA on power, N+1 cooling redundancy, 111,240-square-foot data center footprint
This facility provides redundant, automatically rerouted connections ranging from 10 Mbps to 10 Gbps,100% network and bandwidth uptime commitment. 100 Gbps network backbone, scalable to 400 Gbps along with 3 Tb total network capacity.
We have multiple peering platforms like Equinix 40g Switching fabric, SFMIX, AIMSX, Telx, etc. at our data centers.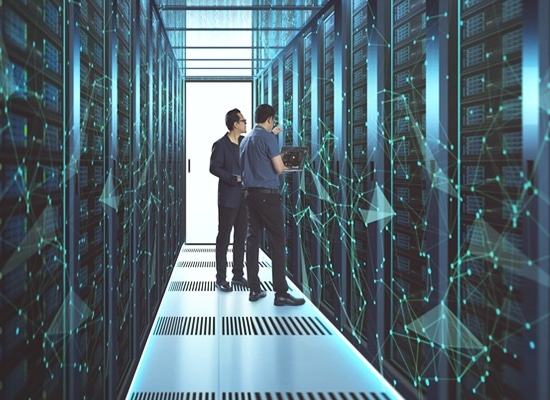 Disaster Recovery
Provides DR solutions (secure & compliant with all industry-leading compliance standards like HIPAA and PCI) that are highly customizable, where customers can build specific RPO & RTO according to the business requirements.
EXTREME CONNECTIVITY WITH UnitedConnect®
With over 300+ carriers at our interconnection facilities and direct access to over 3000 carriers, we have extremely low latency connections to all clouds, enterprise data centers, and edge locations.
UnitedLayer Colocation is integrated with AWS Outpost, Google Anthos, and Azure Arc using our SaaS platform UnityOneCloud. Seamless cloud-native integration of containers and mesh services are delivered using Kubernetes, AWS EKS, GCP GKE, Azure AKS, AWS App Mesh, and GCP Anthos.
With carrier-neutral carrier-dense interconnections with hyper-scale public cloud providers, we offer a suite of colocation services that provide a huge cost-advantage, scalability, and security for data center solutions and Hybrid Cloud solutions. UnitedConnect® provides on-demand multicloud connectivity into AWS, Azure, and GCP.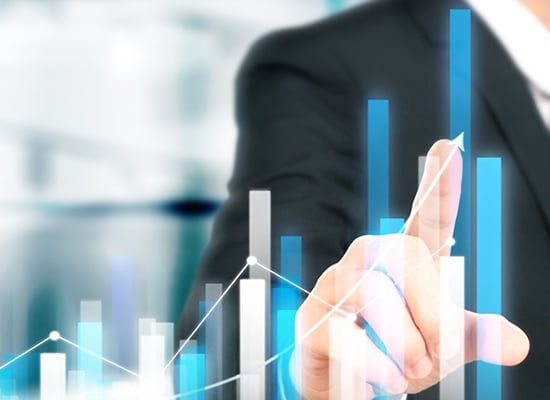 ON-DEMAND PRIVATE CLOUD SCALABILITY
UnitedLayer Colocation services come with on-demand scalability where customers can add additional storage, compute, and networking resources to meet the increased business demands.
Customers can request for additional infrastructure resources through the support desk, and it will be up and running in 15 mins instead of months typically required for traditional infrastructure design, procurement, installation, and turn-up.
UnitedLayer provides a seamless software-defined upgrade of the network, storage, and compute with seamless software-defined upgrade of the network from 1G to 20G.
REMOTE DATA CENTER MANAGEMENT
UnitedLayer provides remote management services like multicloud dashboard for entire colocation facilities showcasing a single infra environment.
Integrated automation tools to automate day-to-day tasks of infrastructure management so that your IT team can spend their valuable time on tasks that create value for the business.
Customers can get a visual snapshot of all their devices in the colocation data center, monitor their performance, and manage these devices from their location without the need of the technical staff visiting the facility.
IT ESTATE ASSESSMENT
We have experience in delivering end-to-end data center assessment of assets/hardware's End of Life (EOL), End of support (EOS), for servers, routers, and console managers, etc.
We provide asset, energy, power, DR planning, security audit and standards compliance third-party auditing report on your hosted infrastructure & deliver a compliant infra and third-party audit report as a service.
SECURITY & COMPLIANCE
Our Security Management Solutions enable you to proactively identify, respond & mitigate any security threats against your IT infrastructure (on-premise or colocation data centers, managed private cloud & leading public clouds).
UnitedLayer delivers highly compliant enterprise-grade solutions to meet the security standards across different industries. Typically targeted compliance standards include Federal Information Security Modernization Act (FISMA), Health Insurance Portability and Accountability Act (HIPAA), International Organization for Standardization (ISO 9001 and 27001), Payment Card Industry Data Security Standard (PCI DSS), Sarbanes-Oxley Act (SOX), System and Organization Controls (SOC 1 to 3, SSAE 16), and General Data Protection Regulation (GDPR).
PARTNERS
We have 5 types of partner programs in which we are engaging with leading cloud companies like technology and cloud providers, and channel partners.
Cloud Partners like AWS, Azure, Google Cloud Platform, RedHat, Oracle & IBM for both public and private cloud services.
Channel Partners like Accenture, Wipro, Tech Mahindra, Avant & CDW.
Security Partners like Juniper, Cisco, F5, Citrix, Symantec & Trend Micro.
Facilities Partners like Digital Reality, Equinix, Flexential & Coresite.
Technology Partners like Cisco, Juniper, F5, VMware, Citrix, Microsoft, CDW, DRT, Equinix.
Experience The Best Colocation Facilities Built For Cloud!
Leave your email to stay updated…